How Canadian Economic News Impacts You
No guests this week, instead you are stuck with us talking about what is making news in Canada this week.
As usual, if you would like to join the conversation, don't hesitate to jump in using the #becausemoney hashtag on twitter. Here is a quote to ponder from the CEO of Sobeys and a short list of articles for reference.
"Consumers are not paying attention to regular prices. We've trained them so much to look for specials and promotions that they've lost track of what is good pricing… It's the overhang of the promotional drug that we've been feeding them for so long. It's getting to a point that, as an industry, we've done it to ourselves."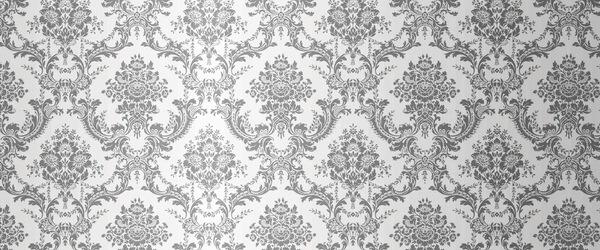 Because Money Episode 9 | Canadian Economic News Jan 21st 2014
Here is a list of articles up for discussion on the #becausemoney Podcast Episode 9.
Jan 22, 2014 - theglobeandmail.com -

52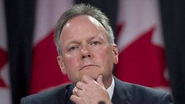 The Bank of Canada is warning that disinflation pressures will persist well into 2016 - a new forecast that could further delay future interest rate hikes and send the Canadian dollar lower. The central bank kept its key overnight interest rate unchanged at 1 per cent Wednesday, or where it's been since September 2010.
Jan 22, 2014 - theglobeandmail.com -

48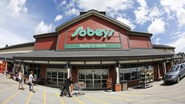 Sobeys Inc. is turning up the pressure on its suppliers, demanding price cuts in the wake of its $5.8-billion purchase of Safeway Inc.'s Canadian stores. The country's second-largest supermarket chain, which added 213 stores in Western Canada when the deal closed, in early November, has told suppliers of food and other merchandise they will have to shave their prices by 1 per cent, retroactive to Nov.
Jan 22, 2014 - caamp.org -

56

As the organization representing the brokers, lenders, insurers and other industry stakeholders operating within Canada's mortgage broker channel, one of CAAMP's priorities is to provide its members with timely information about the market, and about Canadian consumers and their priorities when obtaining a mortgage. It is with this priority in mind that CAAMP has partnered with Maritz Research Canada to conduct semi-annual consumer surveys for the past eight years.
Jan 22, 2014 - theglobeandmail.com -

60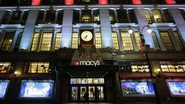 Macy's Inc. is cutting 2,500 jobs as part of a reorganization to sustain its profitability. The announcement comes on the heels of a strong holiday shopping season for the department store chain. Macy's said Wednesday that it will reassign or transfer some workers and add some positions, leaving its work force level at about 175,000.
Jan 22, 2014 - firstfoundation.ca -

56

The Middleton Family 52 Week Money Challenge 2014 So over the last couple of months, my wife Stephanie and I have realized something about how we live our lives... we are impulsive and have no concept delayed gratification. There. I said it.