CBC Marketplace | Show Me The Money [Indeed] with Special Guest Preet Banerjee
Subtitled: There Are No Bad Apples, Just Bad Barrels
Preet Banerjee might just be one of the most recognizable names (and faces) in personal finance in Canada.
Among many other things, Preet is the host of Million Dollar Neighbourhood on the Oprah Winfrey Network, a regular panelist on CBC's The Bottom Line, A columnist with the Globe and Mail, contributor to Money Sense Magazine, an award winning blogger and host of the Mostly Money, Mostly Canadian Podcast.
As if all that isn't enough, Preet is an author as well and just released his book Stop Over-Thinking Your Money – The five simple rules of financial success. – You can find that puppy on Amazon by clicking the link.
In his spare time, Preet likes to give Ted Talks, spends time in comfortable clothes, enjoys good beer and makes appearances on podcasts like ours!
This week we will be discussing the CBC Marketplace Piece – Show Me The Money! Should be a lot of fun… because well Preet Banerjee (who is in the video) is on the show… so basically we are talking about a video with Preet Banerjee with Preet Banerjee.
Here is a link to the video – certainly worth a watch!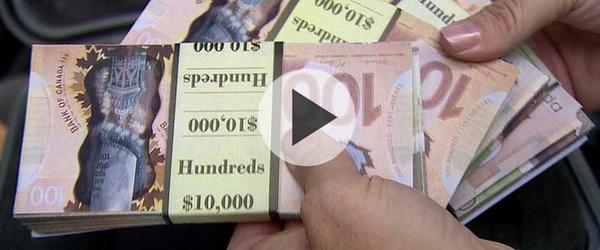 CBC Marketplace | Show Me the Money Resources
A list of blog posts and pages related to the Show Me the Money Episode on Marketplace

"The problem is not just the rogue advisor who does not comply with the existing rules — although that can, and does, occur too frequently — but that the standard is not high enough to fit the relationship that consumers expect and that the industry professes in its marketing and advertising."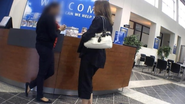 As RRSP season closes and many Canadians prepare for tax time, a CBC Marketplace investigation reveals that financial advisers at some of Canada's top banks and firms are giving consumers inaccurate, misleading and inappropriate advice. Meanwhile, consumers face a complicated patchwork of regulatory bodies if they want to complain about bad investment advice, as some investor rights groups call for more robust consumer protection rules.
3
CBC Marketplace, Episode 41: Show Me The Money!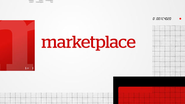 It's tax season, and Marketplace is putting financial advisors - the people you trust with your cash - to the test.
We talk to ordinary Canadians who've felt the bite of bad financial advice, and use hidden cameras to catch outrageous promises from some big institutions. We'll show you the tactics to watch out for and give you tips on figuring out who to trust with your money.

Show Me The Money, Marketplace on CBC TV Using hidden cameras to document a project that put financial advisors to the test exposed colossal incompetence. Show Me The Money ran February 28, 2014, as part of the Marketplace broadcast. Marketplace is a consumer information show broadcast on CBC TV in Canada.

Season 1 | Because Money Podcast | All Episodes
Here is the list of all 27 episodes from Season 1 of the Because Money Podcast. Hosts Robb Engen, Sandi Martin and Jackson Middleton discuss relevant finance news, topics and issues with some of Canada's leading financial personalities.
Source: http://becausemoney.ca/