Are you a small business owner? Do you have your hand in the till?
Thinking of starting a new business? Should you finance your startup with credit?
These are just some of the questions we answered on this week's episode of the Because Money Podcast.
Although the small business conversation did consume most of the 45 minutes, we did get a little bit of talk around charitable giving.
Here is a list of resources that formed the basis of our conversation for reference.
Feel free to share your thoughts by interacting with the list below… push buttons, have fun… I promise you won't break it!

Because Money Podcast Episode 6 | Return of the Small Business Owner Resource List
Here are the articles in Canadian news that will be referenced in the #becausemoney podcast Episode 6.
Dec 18, 2013 - hullfinancialplanning.com -

63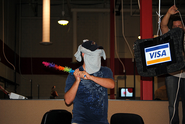 "Many have changed so much that they have lost the magic of the dream that carried them on their own bootstraps." -Peter Abrahams 31% of entrepreneurs should never have started their companies. Impatience, misinformation, and delusion overcame these founders and convinced them to run full steam ahead with a bad idea.
Dec 18, 2013 - blog.springpersonalfinance.com -

63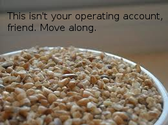 The point: have a plan for the money you earn within your business, and be ruthless about it. Otherwise, you'll only succeed through sheer luck. A short meditation, today. Losing power for forty-one hours during the busiest week I've had in my practice has set me back a little, but I had to share this with all of the new and hopeful entrepreneurs out there.
Dec 18, 2013 - getsmarteraboutmoney.ca -

80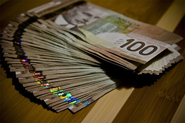 Borrowing can be a good financial strategy if it helps you acquire something - like a house or education - that could add to your net worth. It can also help you acquire things like a car that you can't easily save for in a timely way, but consider the interest and only borrow what you can afford.
Dec 18, 2013 - tcu.gov.on.ca -

62

The Ontario Self-Employment Benefit provides unemployed people who are or have recently been eligible for Employment Insurance with income and entrepreneurial support while they develop and start their business.
Dec 18, 2013 - kiva.org -

88

Make a loan to an entrepreneur across the globe for as little as $25. Kiva is the world's first online lending platform connecting online lenders to entrepreneurs across the globe.
Dec 18, 2013 - compassion.ca -

75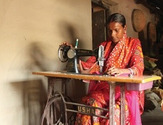 Tailoring skills for moms Item #srig-6276 Train moms in India to be tailors Download a PDF of this card. Send me this card by mail. After December 15th, we cannot guarantee that your card will arrive to you before Christmas. Alternatively, you can download the card above, or click the link sent in your confirmation email after you check out.
Dec 18, 2013 - calgary.ctvnews.ca -

78

Colleen Schmidt, CTV Calgary A Calgary man has won a $40M lottery jackpot and says he's going to give it all away. Tom Crist claimed his big prize from the May 3rd LOTTO MAX draw and says he'd rather do something good with the money.
Dec 18, 2013 - theglobeandmail.com -

64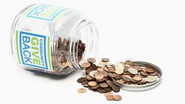 A sleigh full of holiday cheer was brought to a West Coast pancake house this month. The well-aged regulars were treated to flapjacks by an anonymous benefactor who picked up the tab. He had the staff wish them a merry Christmas and asked if they could pay it forward.
Dec 18, 2013 - business.financialpost.com -

64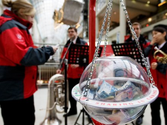 There might be more than a few of us hanging our heads as we skulk past the Salvation Army kettles, hands in our pockets and eyes averted, after a survey this week pointed out that we are donating not only fewer dollars but also a declining percentage of our income to charity than in prior years.