<iframe width="1280" height="720" src="https://www.youtube.com/embed/FB7TVzFBpog" frameborder="0" allowfullscreen></iframe>
Your Magic Number with Avraham Byers
It's the one, the only Avraham Byers, Personal Financial Trainer, here to ring your doorbell every morning with $150, make awesome beard jokes, and talk about his recent (and fabulously simple) ebook Your Magic Number. Highlights include:
2:14 – Avraham's Chewbacca Story
7:20 – What's a financial trainer
8:59 – Will more money solve all my problems?
11:15 – What's your magic number?
15:12 – John says eight words
16:15 – Finding your magic number
24:08 – How to become the kind of person who actually follows through
28:41 – Six more words from John
30:26 – What to do when (not if) you fail
Remember: Hit us up with a happy review if you like what you hear

Because Money | Season 3 Episode 11 | Your Magic Number with Avraham Byers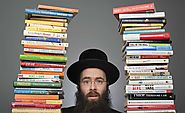 What're you going to do, start renting out a room in your house to backpacking drifters? Give up nice dinners and live on canned Goya
beans?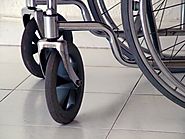 The latest Tweets from Avraham Byers (@AvrahamByers). Hi, I'm Avraham. I'm a financial trainer with a knack for helping people transform their financial habits. Are you ready to take control of your money?. Toronto, Ontario