<iframe width="1280" height="720" src="https://www.youtube.com/embed/3Odd3iQfOBo" frameborder="0" allowfullscreen></iframe>
Chris and John Talk Through Rent vs. Buy
Chris knows all the buttons to push to get John, our resident housing bear, to pull out his rent vs. buy calculator:
1:37 – How should we start thinking about real estate
6:30 – Is renting just a phase of life
10:24 – Is there an equation for rent vs buy
15:33 – What is 'pride of ownership' worth?
19:25 – How to live in a housing bubble
24:24 – Rent vs Buy when you're not living in Toronto or Vancouver
27:25 – John breaks down the rent vs buy math
33:07 – Is a house a tool for forced savings?
38:21 – The social pressure to own a home as a Canadian
43:51 – How does longterm renting work?
54:18 – Defining Step Zero

Because Money | Season 3 Episode 13 | Chris and John Talk Rent vs. Buy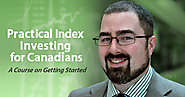 If you haven't seen this before, it's a very detailed and customizable rent-vs-buy calculator. It assumes that all else being equal, you can compare apples-to-apples options for your shelter. If buying costs more, the renter will save the difference in monthly cash flow and invest it. It allows you to model a change in interest rates over time (specifying a rate for years 1-5, 5-10, and 10+), includes the effect of transaction fees, house price appreciation, taxes on the renter's investments, and most importantly: investment returns that compound over time.