<iframe width="1280" height="720" src="https://www.youtube.com/embed/ARRJ3vWpxyI" frameborder="0" allowfullscreen></iframe>
What's Your Total Capacity?
It's a brand new season, and in our first episode we're introducing our new co-host (Chris Enns), new on-air producer (John Robertson), and new format. That's right, the wait is almost over: Because Money Season Three, plus all 38 episodes from Seasons One and Two, are going to be available on iTunes soon thanks to our new off-air producer MuhammadYasir Dewji.
In this episode we talk about what's been happening since last we met (did you know there was an opera about Alexander Graham Bell?), we play a hysterical few rounds of The Newly-Hosted Game like the nerds we are, and talk about how this season came to be, which means we're replaying a few deep conversations about money and meaning that set the tone for the themes we want to discuss this season.
Plus, we introduce what we're calling The Unnamed Segment (catchy, right?): our nod to the fact that there's an insane amount of good stuff out there on the internet that deserves to be shared.

Because Money | Season 3 Episode 1
A list of the interesting stuff we mentioned in this episode of Because Money
Source: http://becausemoney.ca
Oct 03, 2016 - stitcher.com -

31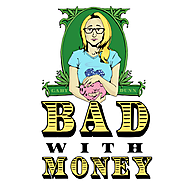 You know those money podcasts where financial experts teach you practical steps for maximizing your income? "Bad With Money" is the opposite of that.
Oct 03, 2016 - grow.wealthsimple.com -

24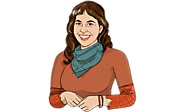 Iris Brilliant, 28, a member of the charity network Resource Generation, describes her journey to becoming a philanthropist.
Oct 03, 2016 - michaeljamesonmoney.com -

33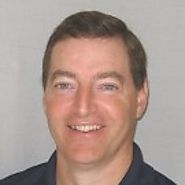 A blog about personal finance, investing, and money.
Transcript
Hey, are you guys interested in the transcripts? We're turning on the comments section for this episode so you can tell us if you care about reading transcripts (like Sandi) or not (like Jackson).