<iframe width="1280" height="720" src="https://www.youtube.com/embed/neSbL4SOSVQ" frameborder="0" allowfullscreen></iframe>
Alberta Then and Now with Robb Engen
We've managed to convince Season One co-host Robb Engen of Boomer and Echo (and Rewards Cards Canada) to hang out and talk about what he's been up to and draft a fantasy portfolio. No, really: we could have spent an entire episode just talking about it. Fortunately for you, our dear listeners, we did not. 
We thought Alberta, with its recent and rapid transition from boom to bust, might be an interesting case study at as we explore the concept of total capacity and how the choices we make to strengthen (or weaken) our personal economy might not be in step with what's going on in the wider world. Robb shares whether the kinds of questions his Alberta readers are asking now are different from the kinds of questions they've asked in more enthusiastic economic conditions, and we dig deep into how learning the hard way might be the only way some people can learn…or is it?
And – just like every episode – we take a few minutes to talk about the interesting stuff we read, watched or thought about this week.

Because Money | Season 3 Episode 4 | Alberta Then and Now with Robb Engen

A Canadian personal finance blog with smart ideas on how you can achieve financial freedom at any age.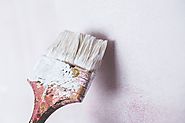 A few weeks ago, I shared a list of my initial thoughts from the road. Some were silly (like noticing all the different license plate designs in Montana), some were fun (tallying up the presidential yard signs in every state) and some were about money (oh how I am missing your cheap gas prices, America). But fairly early on into the trip, I also came face-to-face with a fact I couldn't ignore: that minimalism is a privilege. And while I wasn't ready to write about it then, I've since gathered my thoughts and had enough conversations with friends that I can finally share how I feel about it now.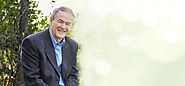 Alex and Dave have been friends for over 50 years. Dave who owns and operates a medical equipment manufacturing company is having serious business problems and he's gone from being quite wealthy to being on the verge of bankruptcy. His parents and his adult children who are at different ages and different levels of financial security are all asking for investment advice. Dave is stressed and doesn't know what to do. Then he remembers that his good friend Alex has an extensive investment background and also has a philosophy of life which seems to allow him to enjoy life regardless of the challenges that come his way. He decides to visit Alex over the weekend.