<iframe width="1280" height="720" src="https://www.youtube.com/embed/3PErxjU8xQw" frameborder="0" allowfullscreen></iframe>
<iframe width="100%" height="166" scrolling="no" frameborder="no" src="https://w.soundcloud.com/player/?url=https%3A//api.soundcloud.com/tracks/297878369&color=ff5500&auto_play=false&hide_related=false&show_comments=true&show_user=true&show_reposts=false"></iframe>
"Someone Should Teach This in School"…and Kyle Prevost is
So everyone agrees that financial literacy in Canada could get better… but how? Now that's something that people don't always agree on, and that's why Kyle Prevost is the most interesting man in Canada when it comes to financial literacy. For years people have talked about how we should 'really be teaching this stuff in school' but he's the only guy we know personally that's actually doing it!
Join us for a rousing edition of Chris' new game, Financial Literacy Trivia, and to find out how hard it really is to get financial literacy into the high school curriculum.

Because Money | Season 3 Episode 6 | "Someone Should Teach This in School"...and Kyle Prevost is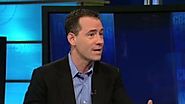 CNN – "Moolala" author, Bruce Sellery tells CNN's Christine Romans that everyone should set a goal for their money.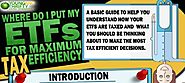 One of the most common questions that we're asked after people read our free eBook on DIY index investing using ETFs is: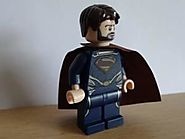 Well… NEVER FEAR!!! Here's a collection of stories that will give you a bunch of places that you could start, and … one step at a time… you'll be killing it money-styles before you know it.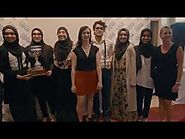 Link here. Conexus is proud to partner with Saskatchewan Teachers Business Association to empower the next generation of business leaders and entrepreneurs. Supporting ...